Building the winning workforce of the future
The already critical shortage of skilled professionals in the insurance industry is seeing further loss with the pandemic driving a change in working habits and preferences.
The 'war for talent' has become less a battle as it is an ever-present siege to be endured – and as such, calls for longer-term strategies to attract and retain top talent.
For an industry focused on mitigating risk, it can be humbling to consider that the one thing positioned to introduce the most risk to your business, customers and bottom line is the one thing over which you might have the least influence: human nature.
For Gallagher Bassett, our success relies on our having the right people to not only do an exemplary job with the specialist expertise and skills to succeed, but with the emotional nous to fit seamlessly into our clients' culture and engage their customers in the client's voice.
We spoke with the National People & Culture Manager, Gabrielle Cook for her insights into what it takes to create a winning workforce for the future.
"One approach we take to finding and keeping these skilled professionals is a three-part strategy focused on recruitment, retainment, and reward and recognition."
Recruitment
The first step is ensuring you're recruiting the right people into the right roles – and digging a little deeper to answer that question. Skills, qualifications and experience all matter, but balancing values, cultural fit and core emotional competencies, such as empathy, are just as important as technical expertise, particularly in customer-facing roles.
At Gallagher Bassett, we conduct testing to identify a candidate's strengths - logically, technically and emotionally. Those results are used as a baseline – not just for deciding for and against a new hire's fit for a role, but in forming their talent development plan and placement within the business to ensure teams represent a well-rounded cohort.
As a leader, it's important to challenge your team to develop skills outside their natural strengths – but in times of crisis people will revert to their inherent disposition, so it's important to understand your people and place them in the right roles with the right team around them.
Retainment
When it comes to retaining the right people, you're already blessed with a wonderful resource for understanding what it would take to keep your people happy, engaged and employed… your people! Making time to listen and creating opportunities for employees to share their feedback through direct and indirect channels can save time and effort that may otherwise be wasted addressing things that employees don't value, while unknowingly disregarding the key issues causing frustrations across the business.
For example, keeping people engaged in the remote environment has delivered many learnings over the last 18 months. We found that, for some, flexibility around time management is critical where they're juggling parenting duties and distractions around work commitments, while others may be feeling increasingly isolated if they live alone and work remotely. Understanding what it takes to keep our people engaged with their team creates a happier employee, and drives a greater sense of connectivity with the overall business. For GB, that meant using tools like 'Above the Line' and One on Ones to understand how people were feeling, what they need to be more successful in their role, and what we can do to support them.
Instead of asking 'what do we need to allow people to get the job done from home', instead we put forward the question: 'what do we need for people to do the job exceptionally from home – and how can we support them in doing that?'. That small change in thinking led to exploring new systems and new ways of working that saw employee engagement improve – and ultimately led to measurable results for the businesses our people were engaged to support, with no decrease in claims outcomes, as proven by our quality, productivity, and objective outcome data.
Reward and recognition
Many businesses consider extrinsic rewards for employees (the bonuses, upgrades and benefits) an obvious fast-track to securing satisfaction, engagement and support. But it's important to ensure your approach is rewarding and encouraging the right behaviour, and delivering long-term results by offering something that is truly meaningful to the employee. Fast and flashy extrinsic rewards are valuable in sparking a rise in engagement; but eventually the sugar hit will recede. That's where intrinsic rewards, such as the satisfaction of a job well done, or the enjoyment of feeling a valued member of the team, enter the picture. And it's not just Gen Y that desire meaningful endeavours doing work that they believe in – it can be considered a core psychological need that, even in the work context, aligns with Abraham Maslow's oft-quoted Hierarchy of Needs. 
As the interface between your business and customers, your people play a critical role in the success of the company – so making sure you're the kind of place that makes the right people stay can be a crucial differentiator in your battle for top talent, and building the kind of workforce that encourages your customers to stay too.
To find out how Gallagher Bassett can help you access top talent, connect with our expert team today.
You might also be interested in:

The Importance of Partner Sourcing to Unlock Growth
24 August 2021
The COVID-19 pandemic has brought unprecedented changes to business operations and industry standards. Ma...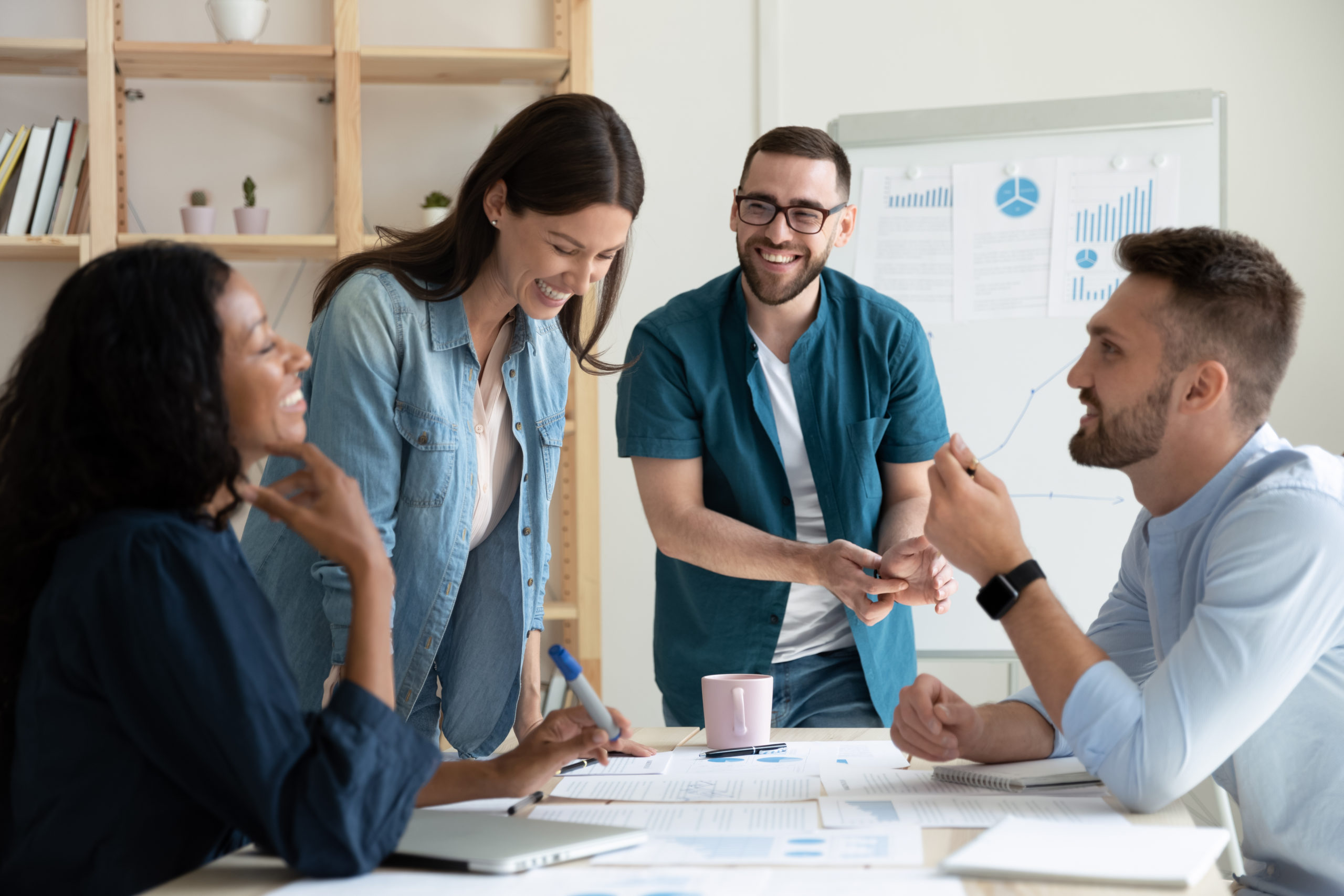 Adding Value In 2022: How Partnered Claims Models Create Value for Insurers
24 August 2021
Third Party Claims Administrators (TPAs) help insurers, government, corporations, and self-insured companies reduce their Total Cost...
Keep your finger on the pulse of the latest industry news and insights.
Sign up to our monthly newsletter today.
GB-NZ-Monthly-Newsletter
GB AU Microsite Contact Us Page