Gallagher Bassett is shaking things up and hosting a virtual global conference, Opportunities and Outcomes 2021, inviting insurers to come together and discuss important industry topics to prepare for the year ahead.
Interested in how Gallagher Bassett can help you discover new opportunities to drive business productivity, growth and expansion?
Get in touch with us today to find out more, and discover how we can help you achieve your strategic goals.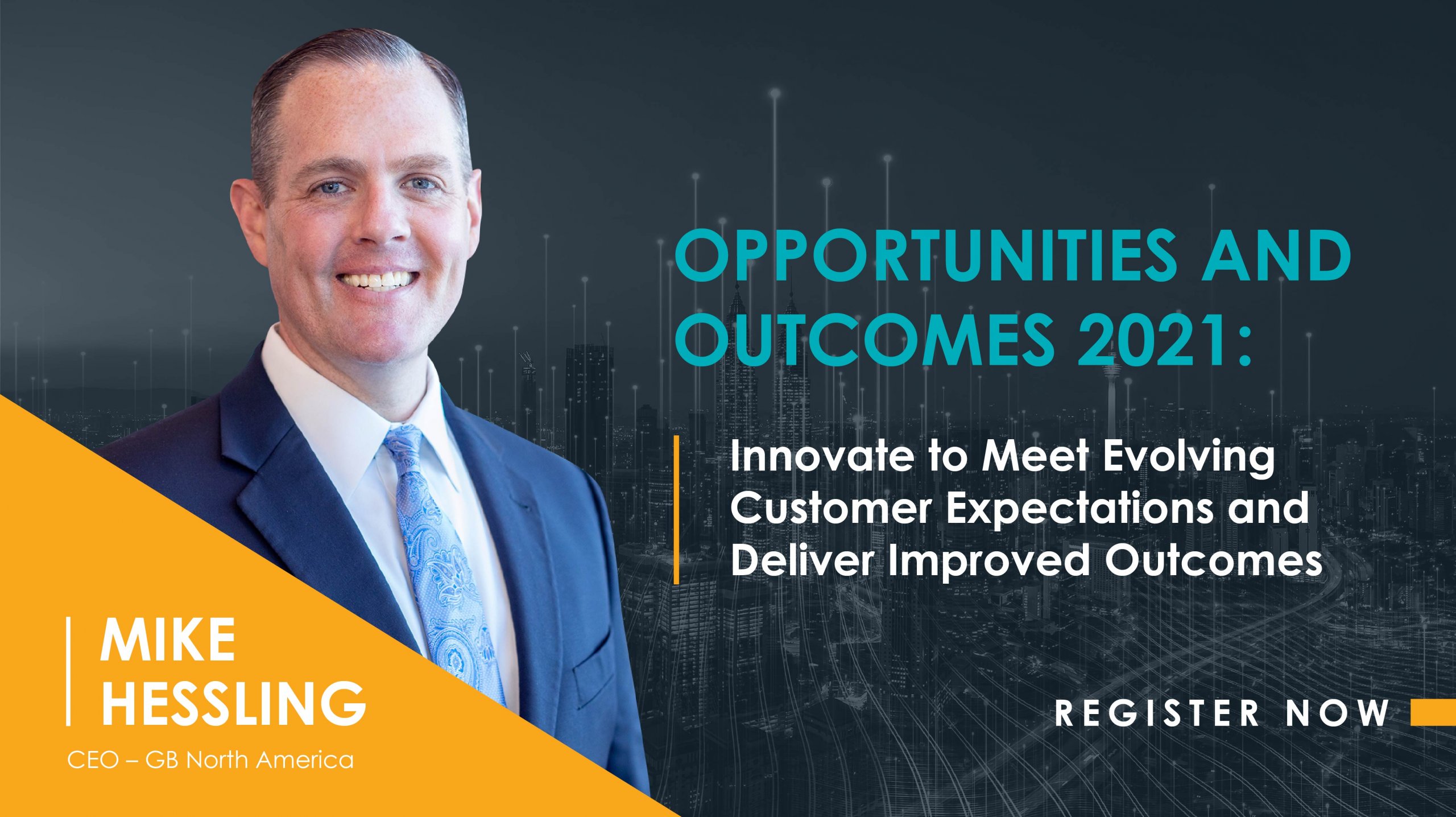 North America: Innovation to meet evolving customer expectations and improve claims outcomes
Hear from Gallagher Bassett's CEO in North America, Mike Hessling, to learn more on the ever-changing needs of customers – thanks to the digital transformation – and how the ideal claims outcome can be accomplished.
ANZ: Surge response – leveraging your bench strength and improve services outcomes
Gallagher Bassett International's Executive Vice President, Jon Winsbury, shares his insights on surge response methods and how you can find the next opportunities to better position yourself and your company in the insurance industry come 2021.
United Kingdom: Understanding the true cost of claims for insurers and improving financial outcomes
Join Gallagher Bassett's Chief Client Officer in the United Kingdom, Pete Diskin, with Gallagher Bassett International's Executive Vice President, Jon Winsbury, for an important discussion on breaking down the costs of claims and how carrier specialists can achieve financial strength in their business.
Keep your finger on the pulse of the latest industry news and insights.
Sign up to our monthly newsletter today.